King Long XMQ6127G driving in Siping City
2012-04-18
On April 6th 2012,in one square of Siping City, Jinlin Province, the opening ceremony of a batch of 30 new buses ready for operation was held. They were all
King Long XMQ6127G buses
, which are 12-meter long. And it is the first time that King Long buses drive in Siping City to serve the local public transportation.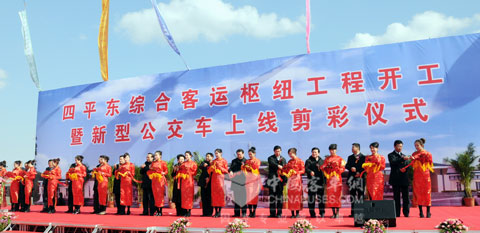 The opening ceremony of a batch of 30 new buses ready for operation

King Long XMQ6127G bus is a high-quality bus model. It is developed by King Long Bus targeting for city bus market. The bus is incorporated with international popular design and the traditional Chinese aesthetic elements, which represents a new generation of city bus' development direction. The theme color of the bus is red, that is the popular color in the local area. It is a rather beautiful scenery for red King Long XMQ6127G buses drive on the city road in Siping City.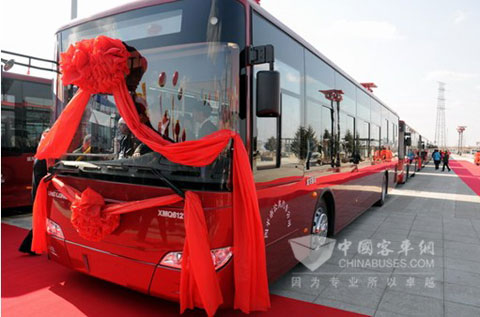 30 units of King Long XMQ6127G buses are ready for operation

The 30 King Long XMQ6127G buses are put on No.101, No.108, No.118 bus lines in SiPing City. They will provide comfortable & convenient transport environment and good services for the local citizens.